Invitation to Lean Business Breakfast
Dear Sir/Madam,
TXM together with the Australian Chamber of Commerce would like to extend to you an invitation to be our guest at the Lean Business Breakfast to be held at the Crowne Plaza Shanghai at eight o'clock, Tuesday morning, 10th November, 2015.
As you may know, TXM is dedicated to implementing Lean for more than a decade. If you are a professional looking for "Lean" improvement in your business, we know you will be interested in this event.
Event Content
We all know that trying to remain 'lean' in business operations is a great goal, but what does that look like in reality, be it on the factory fall or in the modern day office? Join us at this business breakfast event to hear from Tim McLean, Managing Director and Founder of TXM Lean Solutions, and Ilan Mamion, Managing Director of the Changzhou Industrial Incubator Initiative (CI3) for two different perspectives on building a lean business.
Tim McLean will talk about applying lean management principles away from the factory floor – in the office, in engineering, in sales, and in service. Ilan Maimon on the other hand will reflect on the challenges for SME's starting production in China and the importance of remaining efficient or 'lean' in the traditional sense of the word.
The key learnings from both Australian and Chinese case studies will be invaluable to SME's in manufacturing and those expanding their services offering.
Speaker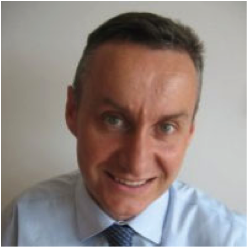 Tim McLean is the Managing Director and Founder of TXM Lean Solutions. He has over 25 years experience working on 'lean' implementation processes, including at PPG Industries Australia, Carter Holt Harvey Cartons Australia, Southcorp Packaging and Hoechst Australia. He is the author of Grow Your Factory – Grow Your Profit: Lean for Small and Medium Sized Manufacturing Enterprises. He holds an MBA from RMIT University and specialises in lean enterprise implementation, general supply chain consulting, management of plant relocations and consolidation, China outsourcing and strategic procurement.
Registration
Time: 8:00 AM
Date: 10/11/2015
Venue: Crowne Plaza Shanghai
Address: 400 Pan Yu Road, Changning District, Shanghai (上海市长宁区番禺路400号)
Member Price: 250
Non-Member Price: 350
Note: Breakfast, tea and coffee is included in the admission price.
To RSVP please email Holly Hong at holly.hong@austchamshanghai.com